Changes in Berlin
We are pleased to introduce the Ambassadors of Sri Lanka, H.E. Karunatilaka Amunugama, and the Philippines, H.E. Melita Sta. Maria-Thomeczek, in Germany and look forward to further deepen the close cooperation.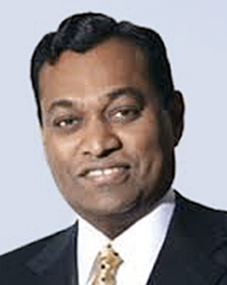 H.E. Karunatilaka Amunugama
H.E. Karunatilaka Amunugama was born in Sri Lanka in January 1954. He studied at the University of Sri Jayewardenepura in Sri Lanka and Victoria University in Manchester in the United Kingdom. He was a PhD Candidate at Beijing Foreign Studies University. Since 1979, he has served in the Sri Lanka Planning Service and in 1985, he joined the Sri Lanka Foreign Service. Before his current role as Sri Lanka's Ambassador to Germany and Switzerland, he served as the Secretary to the Ministry of External Affairs from March 2011 to January 2014. He served as Secretary to the Ministry of Investment Promotion from January to July 2014. During his overseas assignment, H.E. Amunugama served as the Ambassador to Thailand from 1998 to 2001 with concurrent accreditation to Cambodia, Laos, Vietnam and as the Permanent Representative to the Economic Social Commission for Asia and the Pacific (ESCAP). From 2001 to 2005 he was the Ambassador to Japan, and from 2007 to 2011 Ambassador to China. In the Ministry of External Affairs of Sri Lanka he has previously served as Additional Secretary/
Economic Affairs, Protocol and Public Communication (2005-06) and Chief of Protocol (1996-98).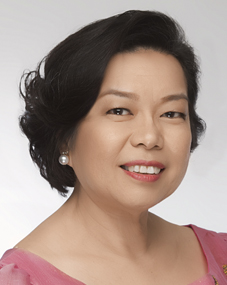 H.E. Melita Sta. Maria-Thomeczek
H.E. Melita Sta. Maria-Thomeczek has been with the Department of Foreign Affairs (DFA) since 1991. Before government service, she was a Director at the Development Academy of the Philippines and obtained an MA in Public Administration from the German University of Administrative Sciences Speyer and an MA in Literary Communications from Syracuse University in New York. Prior to her appointment in March 2015, Ambassador Sta. Maria-Thomeczek most recently served as Assistant Secretary at the Office of Personnel and Administrative Services in the DFA. Her other assignments have included stints in Bonn and New York and as Executive Director of the Office of American Affairs in Manila. Ambassador Sta. Maria-Thomeczek sees great potential in Philippine-German business relations, which has been given a boost with the Philippines' GSP+ status that now allows virtually all Philippine exports tariff-free entry into the EU.
"The Philippines has been the best performing economy in ASEAN and is a close second to China regionally. Investments in public infrastructure, energy, information technology, and manufacturing are surging while our competitive edge continues to be our highlyqualified and young population. Philippine-German trade and investment flows are expanding. I look forward to working with the OAV in helping increase visibility of the Philippines among the German business community."